We've recently become completely obsessed with foods we can serve on a stick or in a cup.  Party foods that you can just pick up and go with....a drink in one hand and an hors d'oeuvre in the other.  This is our most recent addition to the menu, tortellini skewers.  They are heavenly little pasta bites stuffed with cheese threaded on a stick with olives and cherry tomatoes marinated in a Greek feta dressing that will have your guests coming back for another.  And check out our cute little veggi shooters in the picture also.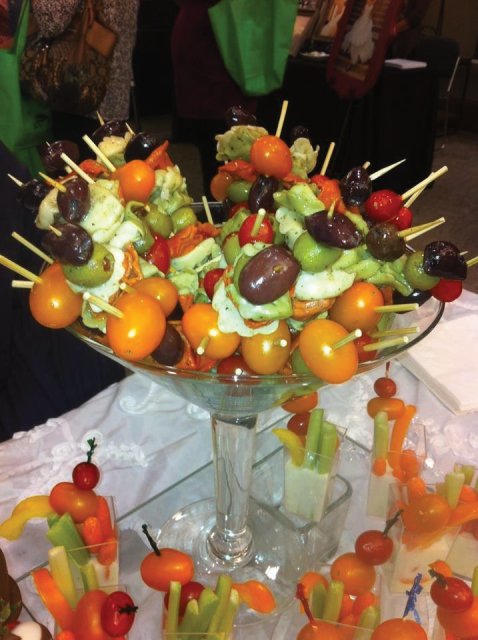 Read Full Post »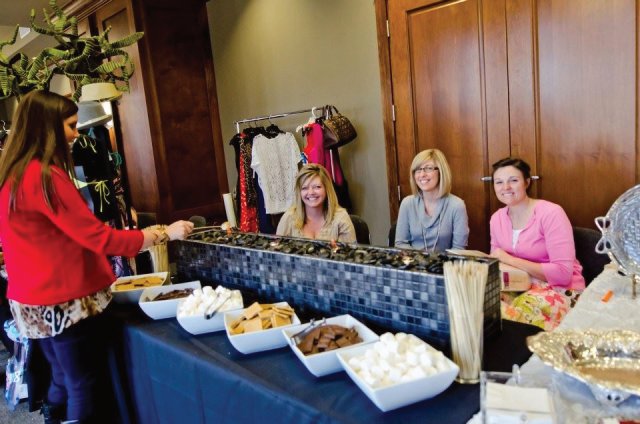 Hoping to see lots of brides at The Premier Event Group's fall wedding expo Sunday October 21 at the Cooper Alumni Center on the ASU campus.  We will be there along with 41 other fabulous  vendors all offering services and products to make your wedding day perfect.  There will be prizes given away all day, even a fabulous 5 day honeymoon trip.  So order your tickets today from premiereventgroup.net for $10.00 or they are available at the door for 15.00.  This is a picture of us at the spring show where we unveiled our s'mores bar and it was a huge hit.  So this time we will be trying to out do ourselves.  So please drop by our booth and sample our yummy treats. 
Read Full Post »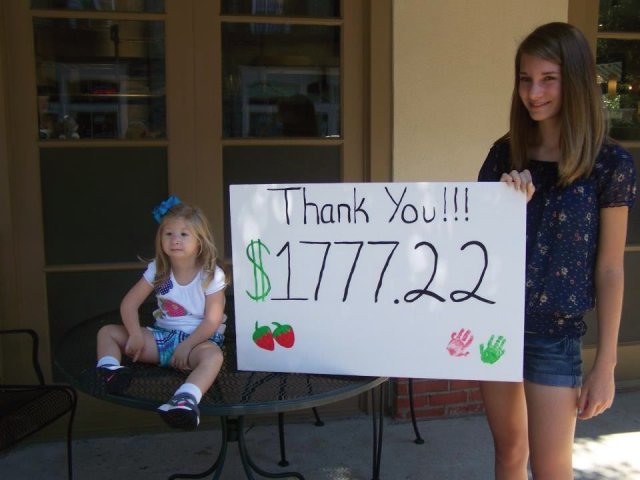 We would like to thank everyone who helped us make the first annual "Katie's Berries" fundraiser for Habitat for Hope a huge success.  Here is the total that Katie was able to donate to the organization that did so much for her mom and dad while she was in the hospital at Lebonheur.  We plan to do this every year on Katie's birthday.  Her donation will make it possible for Habitat for Hope to purchase a new quarter horse for their stables.  Check back soon for Katie's picture with the horse named Cash.  We're calling him Katie's Cash! 
Read Full Post »
/